In album:

Health Insure Marketplace
Ron Grams is the president of Health Insure Marketplace, a Plymouth, MN insurance agency specializing in employee health benefits, including group and individual health insurance, medicare supplemental plans, dental, vision, long-term care and life insurance. Ron has helped thousands of employers, individuals, and families with their insurance needs since beginning his insurance career in Brainerd, MN in 1984. Ron is an authorized representative for many insurance companies including, but not limited to,: Blue Cross Blue Shield, Health Partners, Preferred One, Medica, UCare, Assurant and, Delta Dental. http://healthinsuremarketplace.com
Health Insure Marketplace | (763) 515-7335
»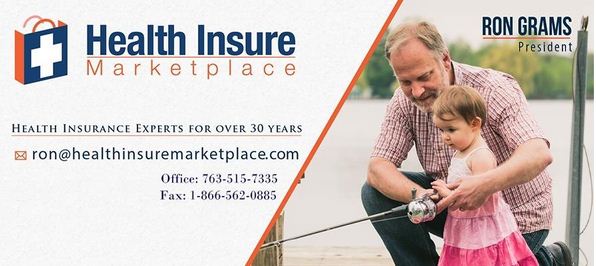 Ron Grams is the president of Health Insure Marketplace, a Plymouth, MN insurance agency specializing in employee health benefits, including group and individual health insurance, medicare supplemental plans, dental, vision, long-term care and life insurance. Ron has helped thousands of employers, individuals, and families with their insurance needs since beginning his insurance career in Brainerd, MN in 1984. Ron is an authorized representative for many insurance companies including, but not limited to,: Blue Cross Blue Shield, Health Partners, Preferred One, Medica, UCare, Assurant and, Delta Dental.
Commentaires
Ajouter un commentaire
S'il vous plaît connectez-vous pour pouvoir ajouter des commentaires !